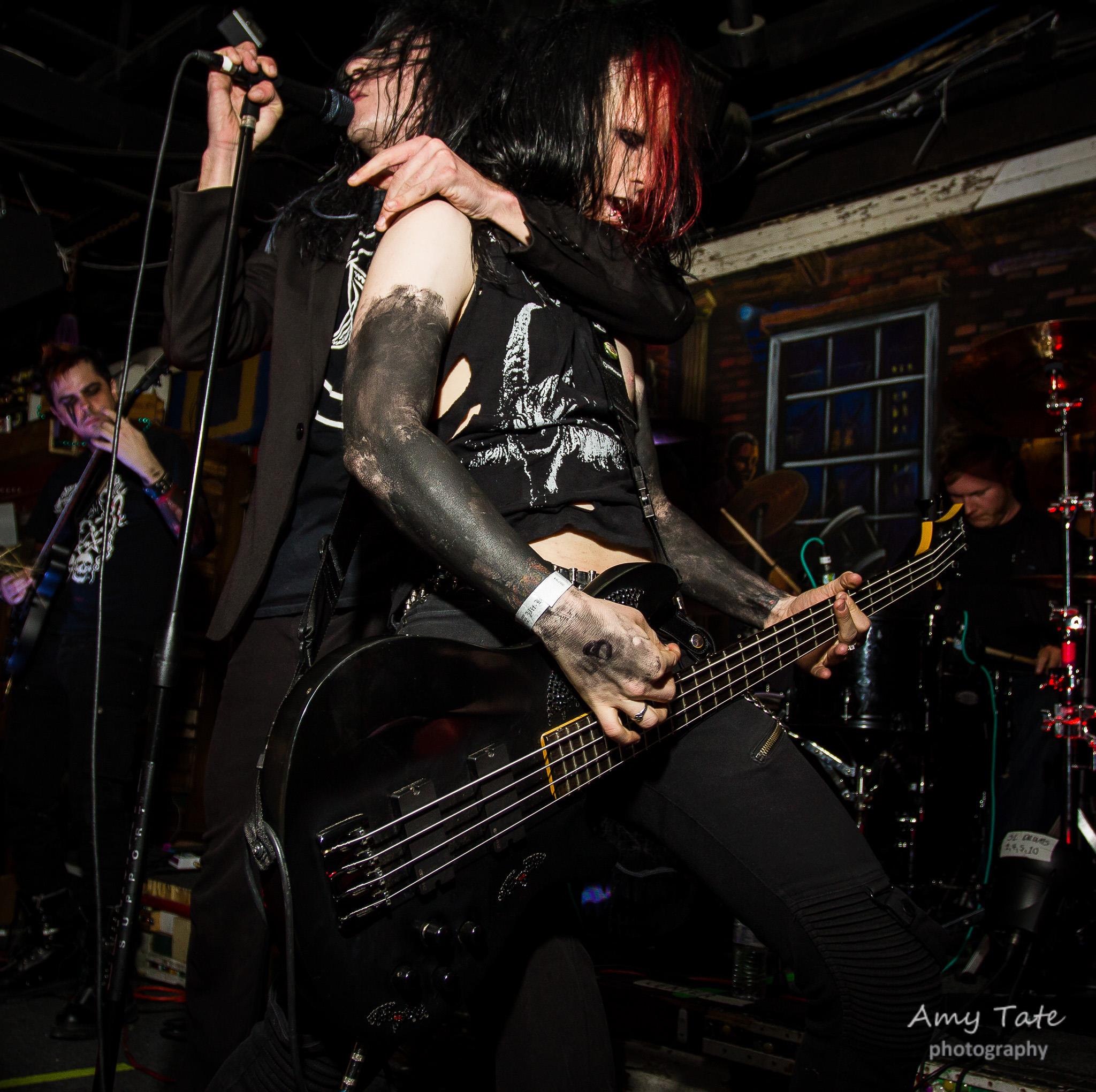 Change is inevitable, and when it comes to being in a band, change becomes almost a way of life. Sometimes this change feels like it comes maybe a bit too soon. Nick Klinger, has decided to step down from bass duties for 
transRelic
 We are extremely thankful for him being a part of transRelic live, and hope that all of his future endeavors take him far. It was a pleasure to have his professionalism, extreme talent, killer stage presence, striking image, general lack of eyebrows, and amazing friendship as part of the progression of the early stages of this band. I do assure you that the friendship will continue, and we will most likely be working together again in the near future, just under different context. Being that it is also his Birthday today, (Happy Birthday Nick!) I wanted to share with you a brief history as to how he came to be in the band.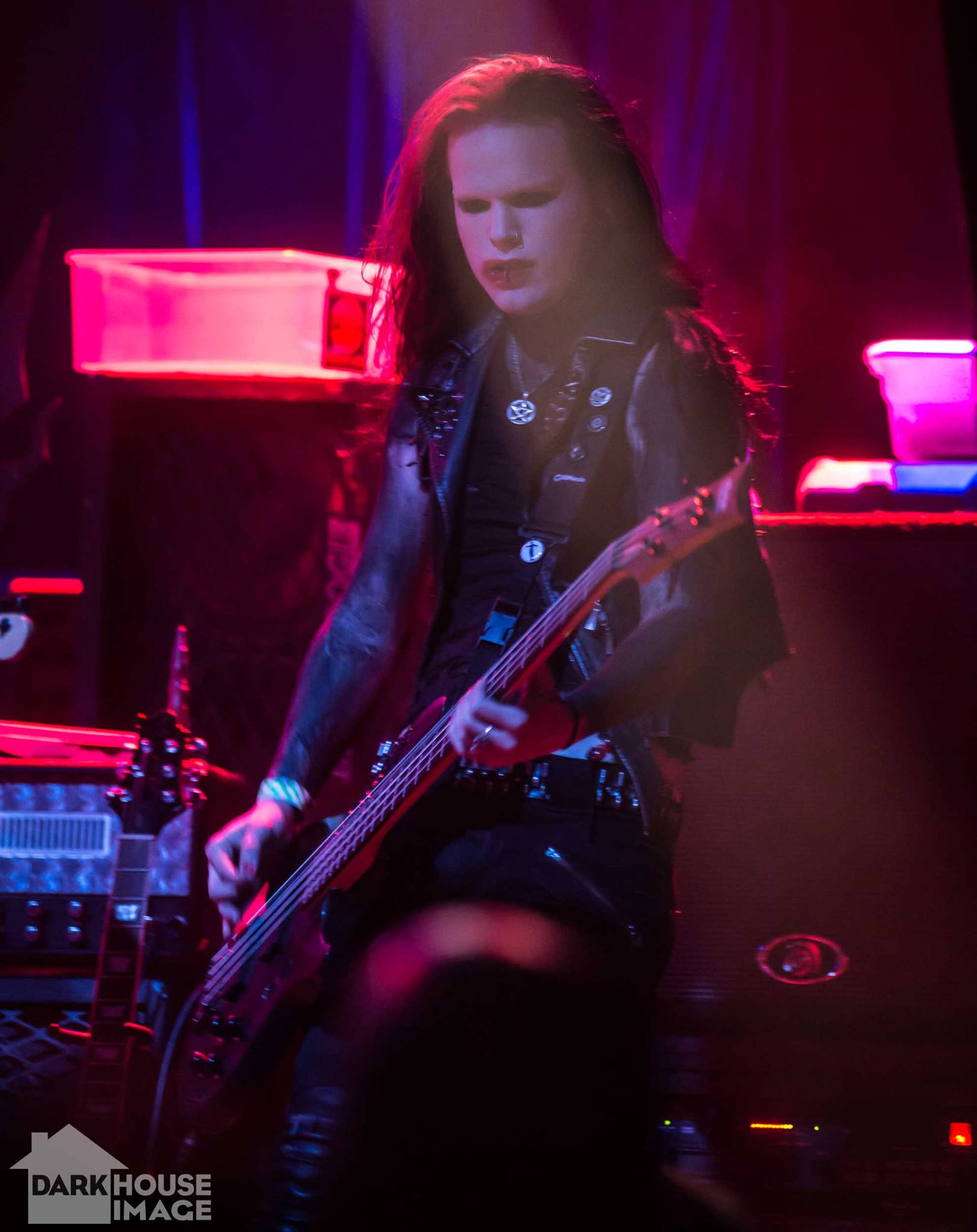 It has now been several years ago, Andrew Kelly and myself were booked on a show at Curtain Club with our Alternative Rock project,
Echelon High
. After loading in our gear, naturally, I took to the bathroom to do my makeup before the doors opened. If you have ever tried to do makeup in one of these cramped venue restrooms you will know how difficult it can be, especially when there is a skinny goth kid with more makeup then a Sephora hogging all the space. That skinny motherfucker was the one and only Nick Klinger. Nick and I traded spaces, shared the mirror, hell we may have even brushed each others hair, (you never know.) All in all we hit it off. In the years to follow Edenlust (with whom Nick played bass during that show) and Echelon High shared the stage on multiple occasions and it always seemed like Nick and I picked up right where we had left off. I guess it was kind of like love at first bite, (the bite part would become literal in the days to come.) Eventually, I decided that this transRelic project I had needed to be removed from the back-burner and needed to take to the stage. This was a more daunting task than I thought. I wanted Nick on board, and eventually I got him practicing with us.
transRelic's debut show and album release for,
traces too deep to see
 was finally booked for October 30th 2013. We finally got our start! Nick's stage presence and antics of biting, running into the other members, being groped by me and just looking like a bat out of hell made him an undeniable force onstage. Off stage I enjoyed our conversations about the music business, and his wild (straight edge, no drugs or alcohol needed here kids) rock star shenanigans.
We are thankful for Nick joining us for this short amount of time. We wish him luck as he focuses on his Horror Punk project
Just Another Monster
. We strongly urge you to go check them out; you will not be disappointed! Keep an eye on this guy, because I, for one, am very sure that he will definitely forge his space into music history.
Happy birthday and good luck Nick!
Stark Morrison and Andrew Kelly of transRelic
P.S. transRelic is currently auditioning new permanent bass players, not just a rebound relationship (sorry, Nick, we've moved on). They are big shoes to fill, who is ready?