Starting Monday March 14th 2016, transRelic "declined." will be up for a free online preview of the release in full. Here is the catch, this release will not be available in its entirety unless you are signed up for our
mailing list.
 Next week, starting Monday the 7th, we will be giving little hints as to what the release contains on our Home page blog. We really look forward to showing you what we have been working on.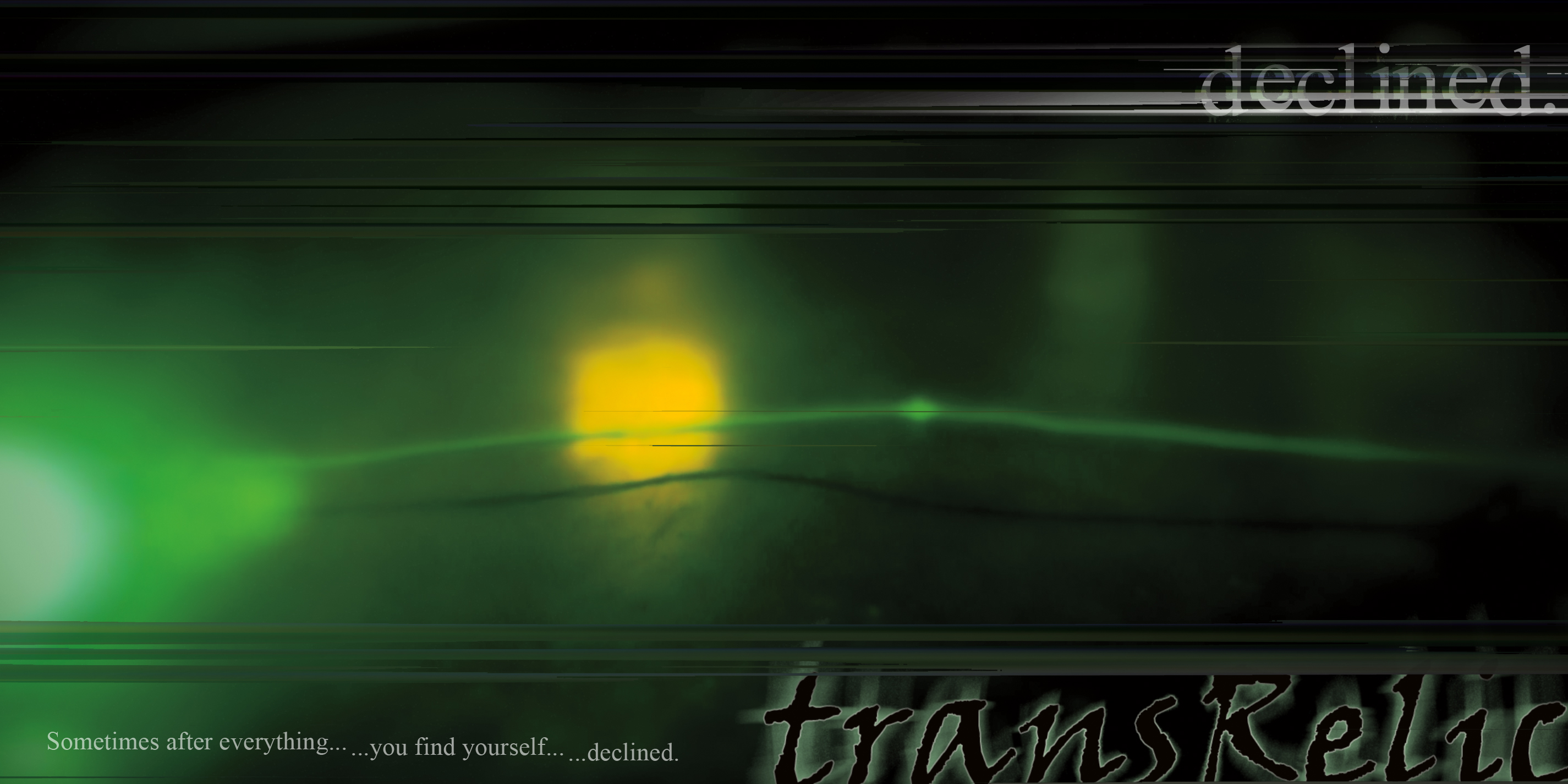 PS. March 13th will also be the last day that you can get our debut release "if only... i could wish her alive," for free. Once again. You must be signed up to receive it.